Priyanka G
He provides excellent and prompt services along with great rates. He got me a great refund last year hence I went to him again this year. In fact, last year I remember sending him my business documents last minute, he still ended up filing my taxes on time without any problems and saved me a huge penalty. He is always available via email or phone for any queries you may have to ask him. I have got responses to my questions from him even at 3am in the morning. My husband I wonder if he even sleeps during tax season. We are very impressed with his services. Last year, I recommended him to my good friend, he ended up using his services too and was very happy. When my friend got an audit notice for his taxes filed in the earlier years, he ended up going to Sanjay for his help. Instead of hesitating or saying NO to my friend which Sanjay could have easily done (as Sanjay never filed my friend's tax returns for earlier years), Sanjay graciously agreed to help my friend and represent him to IRS if needed. I can confidently say that Sanjay is not at all money minded as my friend told me later that Sanjay did not ask him for any compensation for the advice/help he provided to help my friend with his audit issue. My friend thanked me a lot for introducing Sanjay to him and he is also getting his taxes done with Sanjay this year. I would recommend him to anyone and everyone I know in need of tax services. Please give Sanjay a shot once and check him out yourself instead of believing in others biased reviews.
Venkat Vempati
With a 10-minute phone call Sanjay helped me to save $4,700 from IRS. I regret to tell that my previous made a big mistake with my taxes and Sanjay came to my rescue. For every problem I faced with taxes, Sanjay had an immediete solution. Whether it is your personal income tax or business tax, I would strongly recommend to seek Sanjay's help. He is the best Tax professional in the Bay area and whatever you spend towards his service is really worth it.
Vik S
This is the 3rd time in a row i am filing tax return with Sanjay Tax Pro, they have been very helpful in providing all the answers and queries whatever i had in my mind and also gave me some additional tips which are really helpful to understand the whole tax related process here in states. I would recommend you to get services from these guys, they are really helpful.
Roger I
I have been filing for my personal and business taxes for the past four years with Sanjay Tax Pro. The services are excellent with reasonable charges. Especially the lady Mrs. Sanjay is very cordial; highly customers focused and prompt in attending to customers. She is really an asset to the company and also to the community. I recommend you folks to utilize their services for all kinds of tax filings and advice. Good luck
Shubhomoy Software Engineer
Sanjay is very efficient and helpful. He knows his area and can guide you through appropriately to maximize your savings. He is also available for advice after the tax season which is useful for planning ahead. The appointment time was honored despite the rush. For next year the only change I will personally have is go to Sanjay earlier - in Feb or March. I am very happy with my experience and strongly recommend others to get taxes done efficiently.
Abdul Khader H
This is the second year I am filing with them, this is great service specillay for people from india as they know how taxing works in both the countries. They go by the books and do not recommend any claims to get you a big tax refund. End of the day you have all your questions answered and have a peace of mind that your tax filing has been taken care. They have areas were they can improve first by streamlining the scheduling which will make them top class.
Ramesh C
Great service for the price. Pleasantly surprised with Sanjay's patience and knowledge. Answered all my questions. Will definitely recommend to my friends.
Srinivas.N
We had gone to taxgenie thinking Sanjay( i guess i missed his mail update) was still at the old location. They did my taxes and they wrote a completely wrong address on the envelope they mailed to ITIN processing center. In fact they charged 60$ + extra for mailing. I went to Sanjay later and found that I could have done with lower charges. I was very disappointed with TAXGENIE service.
Amit A
Given the nature of complicated returns I had, I talked to a few tax consultants. However I wasnt convinced and then decided to try Sanjay Taxpro based on a friends advice. I found Sanjay quite professional and pretty knowledgeable. He was willing to answer all my questions, clear any doubts I had, and explained my returns to me before handing it over. I even called him couple of times after completing the returns to further clarify some of the additional questions I had. Sanjay responded each time to my calls, and gave time to answer all my queries. Another thing I want to mention, I liked the fact that he had a clear pricing list on his website and I found it to be very reasonable, knowing what other were charging. The entire process was hassle free for me. I think I will be filing returns with him the following year as well.
Mayank A
In 2010 my wife started to work as a 1099 independent consultant for the very first time. Being new to this country and unaware of laws of the land, we were in desperate need for a tax advisor who could help us in preparing our advance taxes. After quite some hunting, a friend advised us to meet Sanjay. We were pleasantly surprised by the experience and knowledge that Sanjay brings to his job as a tax advisor. He was always willing to go the extra mile and patiently approached the intricate financial aspects of tax preparation. His prices are aggressive too.Although I wanted to give 5 stars but I am taking off 1 as I believe there is room for improvement specially in regard to meeting the appointment schedules 🙂 Way to go! Gud Luck!
Rajeshwar Sahu
Sanjay was very informative,answered question patiently. He understands Tax code well and was able to save money as compared to self tax preparation on turbo tax. He is also go to person for any tax question even after tax year. I will definitely refer him to my friends based on value he provides @ approx $25 per return for 1 w2.
Sailendra C
I have filed taxes with Sanjay last 2 years. He is good guy, well prompt and has lot of patience. I see sanjay has well organised and reasonable prises. Keep up the good quality of work.
Joy Bhatia Small Business Owner
I am a small business owner and a private investor. Sanjay did an excellent job with my taxes and handled the complexity of my paperwork with acumen. Due to his guidance, I was able to save over a thousand dollars on my taxes. Not to mention, it cost me half of what it would have at H&R Block! I would definitely recommend Mr. Sanjay for all your tax preparation needs.......however simple or complicated.
Sunil Ganu
I was using a Tax Service run by my ex colleague, she has offices near Union city BART & in Sunnyvale for several years. I was one of those who got affected by ISO stock AMT issue few years back. Recently I went to see Muppaneni about my case and he found that my Tax Returns need to be amended for last 3 years as returns were inconsistent, there were lot of things not done correctly, some manual entries were placed and some critical forms & credits like state AMT were missed. By amending these returns, Muppaneni saved me thousand of dollars. He spent good two days to go back and go through all my old returns from 2001, he contacted the FTB etc on my behalf to get clarity on missed credits & got me the deserved credits. He did all this at a very affordable price & most importantly that I am confident, my taxes are done right & all mess is cleaned. I would recommend him to anyone and everyone.
Venkat K
Awesome. No Hassle and friendly service. I am totally satisfied and filing with sanjay since last 3 years. Better talk to him before you go to any tax consultants who charge more than sanjay.
P B
I strongly recommend Sanjay. I was little skeptical in approaching him after reading the reviews here. Since I was present only for a portion of the year, my tax filing required through understanding of tax laws. Most of the consultants I contacted focused on "getting max refunds" rather than on focusing on the legal part. Sanjay was the only one who answered all my questions confidently and accurately over the phone. I had read some IRS publications and had known some ground rules and his answers convinced me that he is the right guy to approach. Even after the intial tax preparations, he was open to answering questions from me. when I came up with some suggestions and points to discuss over mail, I saw his replies coming at morning 4 or 6. A true professional!!!
Vishal Mehta Software Engineer
Great service. My case was handled within 48 hours, and at a very reasonable rate compared to firms. My application had a few complications but Sanjay and his staff really took the extra trouble to ensure everything went well.
Sam K
Amazing at how much time he can accomodate for each client and the patience he has to answer each and every simple question. You will feel like checking with your neighbors or relatives on financial advises. Though I had to track him down every time he moved in last 4 years, the tax filings were so straight forward, to the point and he exactly know knows what matters and what doesnt. I would recommend them to anyone filing taxes even on their own.
Siva B
I have been filing my taxes with Sanjay Tax Pro for the last 3 years , I am very much satisfied with their service . I highly recommend Sanjay Tax Pro for people who still want to file.
Rajib Ghosh Marketing Executive
Sanjay helped me to get my return done on time despite the fact that I contacted him pretty late. He spent more time with me than what I initially scheduled for to get the job done on time. Thanks Sanjay for your service.
Hitesh Jain Software Engineer
I did tax filing for 2007 with Sanjay. My tax filing included multiple states and my spouse was also working. Although Sanjay started filing tax in 2007 only, he was knowledgeable. He spent adequate time on preparing the returns. He answered phone calls and emails promptly and was never out of reach. My tax filing experience with him was very satisfactory.
Sudip
Sanjay met my expectation in terms of understanding my tax situation and delivering the needed documents in time. He is an active listener and always ready to do more research if a case calls for it.My tax season was a breeze by having him on my side.
Chandra R
my review for Sanjay TaxPro is long over due, Any ways I am doing my taxes with Sanjay from last 4 years and i can see the service is getting better every year. Being a remote client, For me Filing the taxes is just uploading my w2 and all supporting documents at Sanjay's website 🙂 very Cool!! Great job Sanjay. Not just every year i am receiving my returns in a timely manner, Also he was such a pleasure to do business with. I see Sanjay as well organized, reasonably priced and definitely he knows what he is doing.I am very pleased with the level of service and professionalism at Sanjay TaxPro. As usual i always recommend Mr Sanjay forall your tax needs 🙂
Jamal Riani Hardware Engineer
I was agreeably surprised with the highly efficient tax services in terms of accuracy, personalized processing and pricing. I will definitely come back next year and advise your services to all my friends.
John C
I love these guys. The place can get a little hectic, but the service is great. I met with Sanjay twice. Both times he was bus, but when we started working on my return, everything else took a back seat. More importantly, he hunted for deductions, and made sure that I got everything I was entiteled to, and nothing that I was not. I will be back next year!
Dr. Ravi Vinayak
Sanjay and his staff were extremely professional in serving my complex tax needs. It makes a huge difference when the service is provided with a smile and at an affordable price. This was my first time filing with Sanjay Tax Pro and I am sure to return next year.
Raghu Software Engineer
Sanjay Muppaneni has very good knowledge. He helps the people and suggests better way to file your returns. He is very nice to customers and treats very well. His suggestions are appreciated. I would recommend him for your tax filing.
Prabhakar K
Great customer service and Sanjay's team is simply awesome. I have seen many people complaining about the location near by grocery and i really dont understand the problem here. Sanjay's team is friendly, down to earth, helpful and are ready to answer all your queries and more over if you miss documents they are pro active in notifying you. I highly recommend sanjaytaxpro for your tax filing.
Kiran G
President, New Trail Consulting. All I can say for sure is Sanjay is very knowledgeable in the areas of Taxation. Moreover he is very helpful and is always available when I needed him. That assurance in itself is priceless.
Anil Ratnani Project Manager
My experience with dealing with taxes this year has been a very pleasant one. I had a chance to discuss various options with a qualified professional who not only worked out the best option for me but also was quite reasonable in terms of fees charged. I will surely go to him in future for doing my taxes.
Manoj Golekar Software Engineer
We have filed taxes from Sanjay and the service he provides is really good. We got our returns back within no time. I have recommended lots of my friends to file with Sanjay.
Ram
My experience with Sanjay is good. He was quick and informative.
Rama
We are with Sanjay TaxPro since 2 years. we have been receiving incredible service all the time and excellent guidance in Tax Filing and Refund process. Sanjay and Team are highly skilled and customer service at Sanjay TaxPro is always excellent. I highly recommend Sanjay Taxpro for all your Tax related
Salim K
My first meeting with the folks there wasnt great..Nothing more than an altercation...Got a mail and then we sorted things out and i filed in my taxes with them.Extremely good folks and they know what they are doing...would recommend it without a doubt..
Suketu S
I have been going to sanjay tax pro from last 2 years.. It good to schedule the appointment and then visit him. Even if you dont upload the documents for tax returns, they are fine. Just schedule an appointment and then visit him. Also, the rates are nominal and he will do his best in a legal way to get maximum tax returns. I would highly recommend everyone to go and get more tax benefits..
Ramdas B
This is first time I am filling my Tax Return in US. I have had talked to quite a few tax consultants before talking to Sanjay. But at the end I decided to go with Sanjay. This is because when i talked to this guy for the first time on phone, he answered me each & every question (Free consultation :-)) which generally no one can tell. I can recommend Sanjay if you are looking for quick and correct tax return filling. Make sure , you talk to Sanjay only as I find the associates who are working there needs more understanding on the Tax concepts and the handling client questions. That why I gave 4 stars and not 5 🙂
Srivastava G
I have been using Sanjay's tax filing services for the past 4 years along with my wife. We are very satisfied with their professional approach.
Chandra B
I have been doing taxes with Sanjay from past 3 years in a row and also referred many of my friends. He personally makes sure that I get maximun refund back and also no mistakes in the tax submissions. This year, he stayed late till 11.00 pm to make sure everything is ok with my filings. I should appreciate him for his effort and dedication towards his customers. I will go back to him next year also. Good luck Sanjay
Lakshmi V
I had a good experience with them. I was getting ripped by others and paid $500-$800 every year. I am glad I have to pay very less year and they did file right. Also I did receive some good advise around my options. Request for Sanjay's and you will not be disappointed. I heard they have a back-end office and every return gets reviewed before it is send out.
Shreyans B
Good service... Sanjay's team is helpful. They know their stuff and can help you save good money In the peak season, waiting in the queue could be annoying.. however it's worth it when you see the results..
Vivek G
Sanjay has been doing my taxes for the past 4 years and i am very happy with his services . He has been doing taxes for me and my company and i am amazed by his knowledge and hard work. He is available whenever i need him , he has replied to my emails at 2 in the morning which i do not think any professional tax guy would do. I have recommended Sanjay to some of my friends and have heard only positive comments from them. Keep up the good work Sanjay.
Ravi G
I had been a customer of Sanjay for almost 4 years and was amazed at his knowledge and patience in answering all my questions. My previous returns at other tax consultant weren't done correctly as they missed on India home mortgage and Sanjay told me that i can amend all my returns and get all my money back which i did and got around 6000$. Had i not gone to Sanjay i would have lost my money.I would highly recommend his service to anyone who wants to file their returns correctly and not miss out on anything they are entitled to.The prices are very reasonable for the kind of work he does.
Ashok D
This is my third time filing tax with Sanjay and always they offered a great service and professionalism.
Sunny N
I have filed my Taxes with Sanjay 3 times and all the time I was very happy with the service. Sanjay has a prompt response and handles the issues really well. This year I had to amend my federal refund. All I had to do is give him the W-2 copy and filed Tax documents. I need not had to even wait. I was mailed about my returns within a week and all was set. Great job Sanjay Taxpro!!
Ramesh R
I went to Sanjay yesterday for tax filing with my wife. In past years, I tried many places. Here they showed lots of patience while collecting the data and gave the accurate rate estimation for filing. After I accepted the estimation, they tried various different way of filing and arrived a suitable one. Even though there are many customers, there is no hurry what so ever. Sanjay, gave me good tips and advice, he is very knowledgeable and friendly. These people know what they are doing and try to help customer as much as they can in nominal fees. I am very satisfied in a way they handled my case, I never seen a answering so many questions and giving tips while filing the tax returns. I am going to suggest my friends this place. This place is friendlier than organized, if they are little more organized, they will reach great heights. Thanks for the service and All the Best. By the way, this is first time I am meeting this guy and not a friend or known person. I highly recommend this place.
Ravi I
I was using Sanjay's service for three years now. Every year I see the service getting better without increasing the price. I would highly recommend Sanjay to everyone.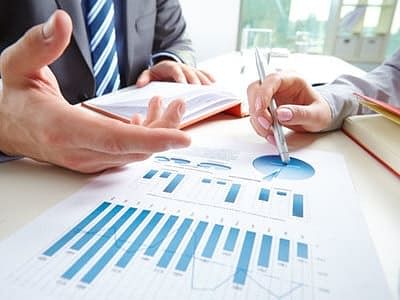 Personal
Tax Filing
The most reliable and easy way to file your Income Tax Return online. SanjayTaxpro can save you a lot of time and effort by filing your taxes properly.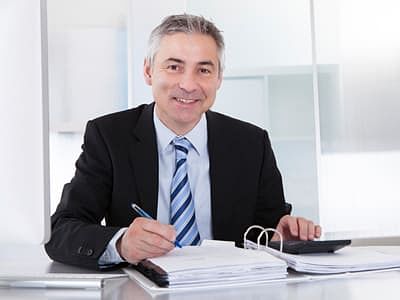 Small Business Tax
Filing / Business Accounting
If you run your own business, no matter what size, bookkeeping and tax filing are a legal requirement. Sanjay Taxpro can save you time in maintaining...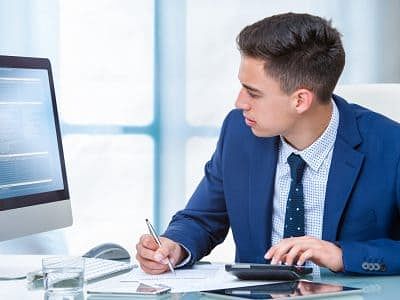 IRS Audit
Representation
SanjayTaxPro provides Tax audit representation or audit defense for our clients. Our representative will attend all meetings and handles correspondence...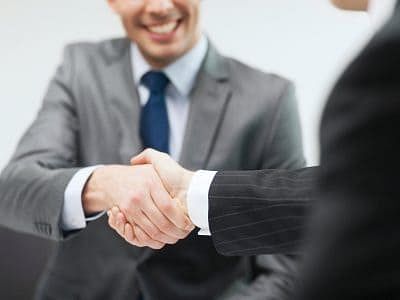 LLC Formation &
Incorporation Services
Sanjay Taxpro Incorporation Services or Business Formation Services can help you pick the correct business structure for your business from a tax planning...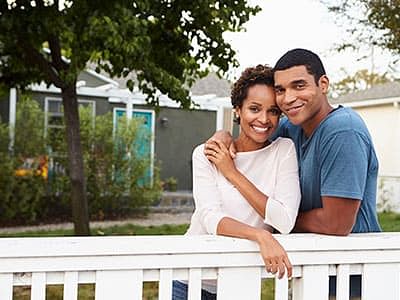 BookKeeping &
Payroll Services
Our Bookkeeping & Payroll services are designed to lessen the burden of day-to-day, monthly bookkeeping and payroll tasks. Detailed management of your daily finances...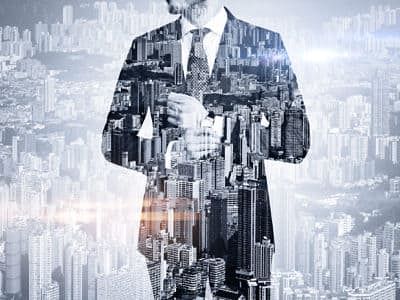 Financial & Investment
Planning Services
You work hard to bring home a paycheck, provide food and shelter, and accumulate wealth, so you don't want to leave these important issues to chance...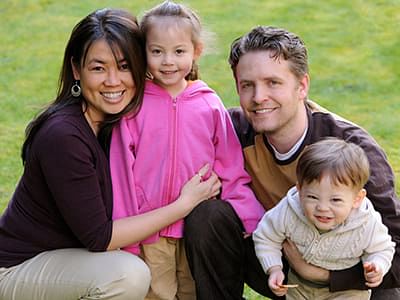 ITIN
Processing
We have signed an agreement with IRS to process W7 (ITIN) applications as Certifying Acceptance Agent (CAA). A CAA is an individual, business or organization...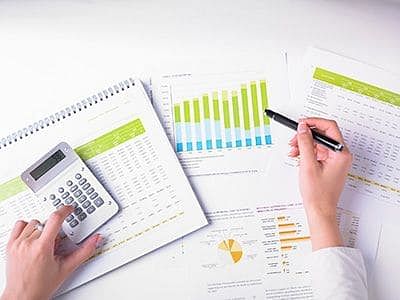 Tax
Advice
If you are facing the possibility of an IRS or state collection action, getting a tax advice from Sanjay TaxPro could be one of the best possible decisions...
Indian CPA Certified Public Accountant
Sanjay Muppaneni CPA provides CPA services to both Indian and US clients. Our offices are located in Suunyvale, Fremont, Dublin, San Jose and Milpitas CA but we work with clients from all over US and also from India. If you are looking for an Indian CPA because you feel comfortable working with someone speaking your language you are at the right place. We have staff who can speak various Indian Languages and English fluently. We have clients working with us even after moving to India or who never had come to US. In fact we are the Indian CPA serving several Indian Business Owners.
Most common services customers looking from an Indian CPA are
FBAR Filing (Foreign Bank Account Reporting)
Indian Bank Account/Income Consultation
Consultation For Moving Assets, Money or Income From India.
Consultation for setting up a company in United States.
Tax Filing and Tax Audit Representation.
830 Stewart dr suite No 134
sunnyvale ca 94085
10:00AM – 9:00PM (All 7 Days)
(By Appointment Only, Book Online)
39159 Paseo Padre Pkwy Unit 115, CA 94538
(Opposite to Big Cinema)
11:00AM – 06:00PM (Saturday)
12:00AM – 04:00PM (Sunday)
& 7:00PM – 9:00PM (Weekdays)
(By Appointment Only, Book Online)
691 S Milpitas Blvd Ste 217
Milpitas CA 95035
For special promotions and discounts, discuss with your Tax Preparer.
* Conditions apply. Check with Tax Preparer for terms and conditions.